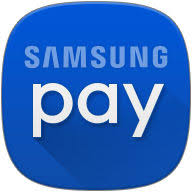 Samsung Pay is a safe, simple and secure way to make mobile payments with select Samsung Galaxy devices. Samsung Pay works at almost any retailer where you can swipe or tap your card.
Summary
Easily make transactions in seconds using your Samsung Pay supported device.
Store all your cards in one place.
Keep your identity, card number, PIN, and purchases private
Pay confidently from your phone knowing that the same fraud protection your credit union gives your debit card carries over to Samsung Pay.
Simple Setup
Find the app pre-installed on your phone or download it off Google Play. Then, sign in to your Samsung account.
Scan your fingerprint and enter a pin, so you can authenticate future purchases.
Snap a picture of your card, and provide your signature where necessary.
Go shopping and see how easy it is to check out.
How to Pay
Samsung Pay is accepted virtually anywhere you can swipe or tap your card.
Open Samsung Pay from the Home screen, Apps menu, or Lock screen.
Swipe to the desired card.
To verify your identity, place your finger on the Home button. To use your Samsung Pay PIN, touch PIN. Then, enter your four-digit PIN.
To make the payment, place the back of your device on the card or NFC reader on the payment terminal.
If necessary, complete the transaction on the payment terminal. If you are paying using your debit card, you are still required to enter your Personal Identification Number (PIN). Some merchants/terminals may prompt you to verify the total charges are correct, while others will require a signature.
Learn More
More information is available at samsung.com/us/samsung-pay/
For further instruction on how to setup Samsung Pay on your mobile device, Click Here.